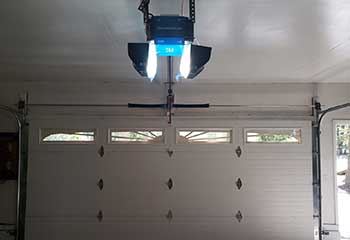 Garage Door Opener Repair
Customer Issue: Ms. Buchanan contacted us to look over her garage door when she grew worried that its violently shuddering movements meant something had broken.
Our Solution: We felt the Chamberlain C273 model garage door opener would likely be the cause of this issue, and uninstalled it to open and further look into the problem. Our professionals noticed that the motor had been malfunctioning, and this had caused the door to struggle to move. After replacing the faulty motor and reinstalling the opener, we tested the door thoroughly.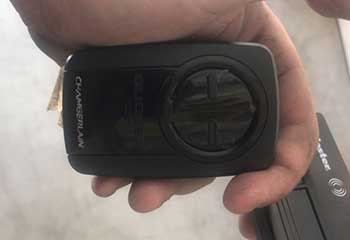 Opener Remote Control Failed
Customer Issue: This customer's remote control wasn't responding even after a battery change.
Our Solution: A thorough inspection of the garage door's Chamberlain B1381 opener and the remote control itself by our team lead to us determining that the remote control was simply faulty. Our professionals replaced the remote with a new one for Mr. Ford and tested it to make certain it worked.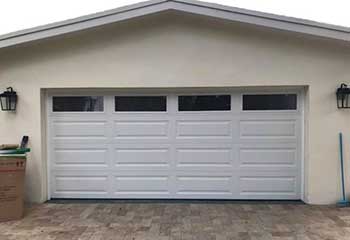 New Garage Door Installation
Customer Issue: Needed a new door installed.
Our Solution: We carefully disconnected the original garage door from the opener and rest of the system to safely take it down for the customer. Then, the brand-new Clopay door was carefully put into place.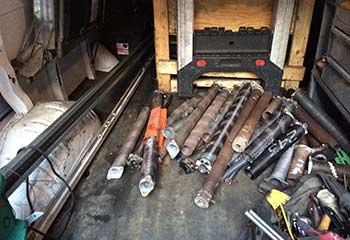 Broken Spring
Customer Issue: Broken extension spring.
Our Solution: We came out right away to help this customer and ensured his opener was disconnected before taking off the pieces of the spring. We replaced it with a new one and checked the other springs for wear.
Leonardo Reinhardt
- Jonesboro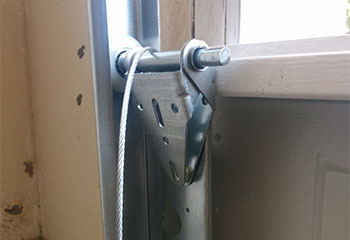 Cable Replacement
Customer Issue: A frayed cable.
Our Solution: Our team replaced both cables, realigned and lubricated all parts to ensure efficient operation.
Erik Brandywine
- Jonesboro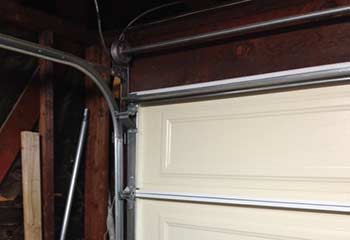 Track Replacement
Customer Issue: Broken track.
Our Solution: Replaced the track, realigned the door to exact specifications and tightened all the bolts properly.
Jason Smythe
- Wesley Park