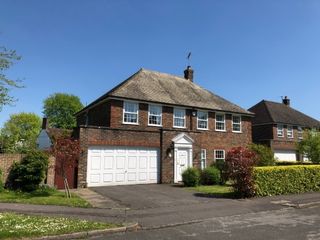 A Company You Can Count On
We've been helping our customers with garage door problems large and small for years. It's earned us the recognition of being one of the very best in Georgia, and we'd be happy to prove it to you. We work hard to ensure that our customers' trust in us to get the job done right is not in vain.
Professionals Who Are Here To Give You A Hand
Your garage door is a complicated machine. Problems with noise and the speed at which it functions can stem from just about any part of the door itself, or even with your garage door opener. Trying to sort out the issue yourself if you don't know what to look for can be frustrating. Let our experts take care of it instead! We'll work with you to find the very best solution to suit your door's needs.
From Repairs To Safety Tests, We Can Handle It!
Not only can a malfunctioning garage door be frustrating to deal with, it can also be dangerous. Your door is heavy, and if its safety sensors aren't working correctly, it could prove to be a hazard. We offer safety tests that can give you peace of mind that your door won't harm a child or pet that wanders under it while it's closing. If a problem is found, we can tend to it! We repair and replace parts, perform maintenance, and can install a new garage door or opener if required.
Don't Sacrifice Dependability For Speed
With Garage Door Repair Jonesboro, you get the best of both. We're close by, which means we can be out to get started quickly, but without the want to rush through the job to get back on the road for a long drive back. Not to mention, if there's need for emergency services, we can be there to assist you before you know it.
Call us today!
Everything from repair to installation
Trained technicians who are happy to help
A garage door repair service with years of experience