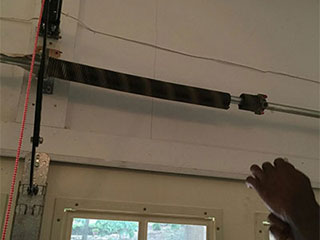 Your garage door springs are crucial components for both automated and manual doors. They ensure that the door is evenly balanced which allows it to be operated with greater ease and efficiency, while also ensuring that it is safely secured to its frame so as not to pose any possible dangers to your family. However, like most mechanical equipment, springs do have a lifespan which is affected by the stress of its operations, harsh weather conditions, and even human error. To maximize its lifespan, you need a team that can assist you with repairs and replacements whenever they are needed, which is why you should give Garage Door Repair Jonesboro a call today. Here's how we can help:
Installations and Replacements
We work with a huge selection of different types of springs, from oil tempered and galvanized ones to extension and overhead torsion springs. With such an impressive selection, you can be sure that our team has the exact part you are looking for, and the skillset to fit it correctly.
Garage Door Spring Maintenance
Our team can assist you with extending the life and functionality of your garage door springs by regularly inspecting them for any damages and maintaining them to preserve their condition. If it has been a while since your last garage door checkup, give us a call and let us do the work for you.
Repairing Door Springs
When your springs become damaged or warped from excessive use, we may be able to repair them for you depending on their condition, which will push back the need for expensive replacements. Call us now to find out more.
Contact Our Technicians Today
So, take advantage of a garage door spring repair team that wants the best for you and your garage door. Contact a representative from Garage Door Repair Jonesboro to find out more.
We also offer:
Part Replacement & Repair
Oil Tempered Torsion Springs